Our Services for
Medical
---
Blood is the greatest need for humans, and it is an urgent requirement for many. Donating blood is a simple thing to do, but people hesitate with different reasons: trypanophobia [fear of needles] or simply misconceptions. There is a strong need to educate people for blood donation, to clear the misunderstanding, and to increase the blood bank reserves for the people's needs. Vimukthi has donated countless times from our volunteers, conducted drives with the association Red Cross foundation. We receive personal calls from victims, friends, hospitals, and donation banks for help. We offered our support to those who required it many times.You can also make some difference by joining us. We have a simple process to donate blood.
Call us to Register or fill the form here
Provide us simple Medical details
Donate

Refreshments
Vimukthi is supporting 50+ HIV/AIDS affected people every month. We are providing nutritious food, required daily medicine to keep immunity high, and moral support. This group contains primarily children and women who became affected by the transmission of their families. The counseling we provide is more effective. We wish to support more with your support.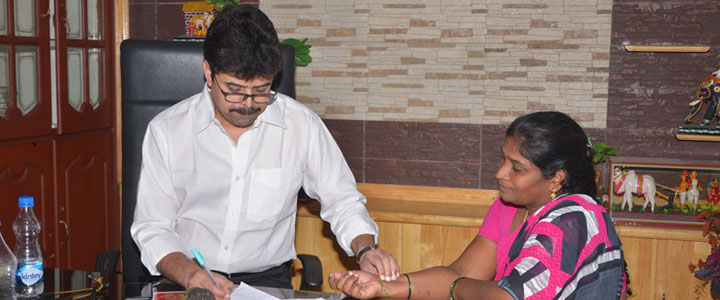 We have served more than 3000+ people through medical camps. These general and dedicated camps are most helpful for societies in our city. These camps are focused on helping low income and below poverty line people. Not just medical checkups, we also gave necessary medicine for the treatment, and we referred to the best doctors in the city for further attention. For these concentration camps, doctors and nurses came voluntarily to serve the community, and we always thankful to them.
The specialties we covered so far are

General Medicine
Homeopathy
Dental
Cardiology
Medical Oncology
Orthopedics
Phlebotomy
Clinical Laboratory specialists
and others have helped in running camps.
Along with the blood donation drives, medical camps, and the HIV effect, we also take care of our children's and destitute medical needs regularly. Either it is minimal surgeries or seasonal infections or sometimes accidents, we help them to get better. We also respond to the specific needs of people in society who are in dire conditions. We supported physically and financially challenged. But we see those case by case basis instead of as a group because of financial limitations. There are other areas in societies that we dearly want to help in the future like vaccines for the children, essential medicine, and physically challenged.